Ever since last weekend's Halloween Party, I've been finding more Halloween treats I would love to make. It's funny how that works, once you don't really have a reason to make things, ideas start popping up!
Halloween Recipes That Have Caught My Eye
Even if I'm not going to have time to enjoy these spooky goodies this year, there is still time for you to indulge. So check out these awesome Halloween treats and find some new ideas to fuel your weekend festivities!
Perfect Pumpkins – Bittersweet
Vegan Double-Chocolate Pudding Cups – Oh She Glows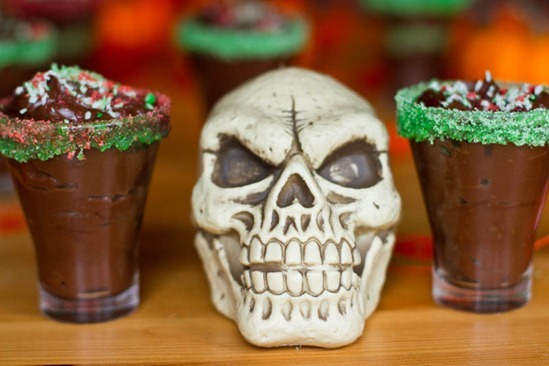 Chocolate Cookies Filled with Pumpkin Pie – Chocolate Covered Katie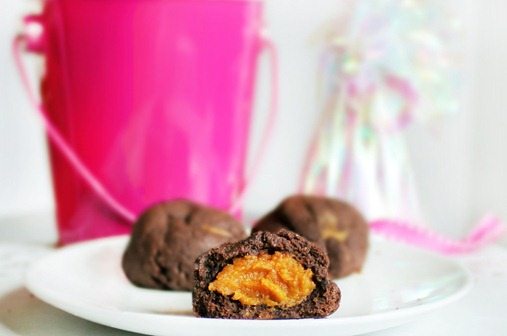 Pumpkin Topiary Painting
Sticking with the Halloween theme, I thought I would share my Halloween Pumpkin creation of the year. Instead of the traditional pumpkin carving, I actually did some pumpkin painting at a local painting "studio". It's kind of like a paint your won pottery place, but with a blank canvas and a patient instructor that guides the class through each step of the process.
So – what started as a white canvas, turned into a black canvas…then the pumpkins started to take shape :
At this stage, I was still worried about how this was going to turn out. Adding the shading and then finally the curly-queues. Finally – a painting I am proud of!
It might not be pumpkin carving, but these pumpkins won't rot on the front porch. :) Finally, a parting shot of my fellow artist, Malinda!